4 reasons outsourcing is good for real estate agencies
As you already know the most talked-about option in the real estate industry lately has been outsourcing. This comes as no surprise, the outsourcing trend has swept almost every existing industry. The numbers are there, as the market size for global outsourcing reached $85.6 billion in 2018. Now, when it comes to real estate outsourcing can bring very clear benefits that should not be overlooked.
It offers more value for your time
In real estate time is one of the valued assets. Most income sources are related to the number of houses you are able to sell, and as we know selling a home takes time and patience. So, if you could focus on that alone, and outsource all the other mundane daily things like accounting and legal paperwork you would be able to increase the profit. This means that quality real estate outsourcing can lead to an increase in profitability by taking on tasks that take up a lot of time for both you and your team. This means that all the back-end tasks can be completed without you missing a single open house opportunity.
It can save you both resources and money
You need to focus on the most important aspect of your work and that is generating profit through selling houses. And outsourcing means that you will have skilled and well-trained professionals taking on all the non-revenue generated tasks and performing them without a glitch. These tasks include everything from updating the client database to posting on blogs and running your website. Most real estate agencies employ staff members to take on these sorts of tasks, but that takes up their time which can be better spent showing houses and generating profit.
It can help with your company's growth
As we have already mentioned the time you free up with outsourcing different tasks can be put to god use by focusing on the core service that your real estate business offers. One of the tasks that you can outsource is market research in the area where your listed properties are. That way you can modify the price, inform your clients of the changes and send informative emails to prospective buyers. Oh, wait, you don't have to do any of that, that too can be outsourced. What you can focus on is simply organizing open houses, showing properties and doing what you and your team do best, providing people with a new home at the best possible price.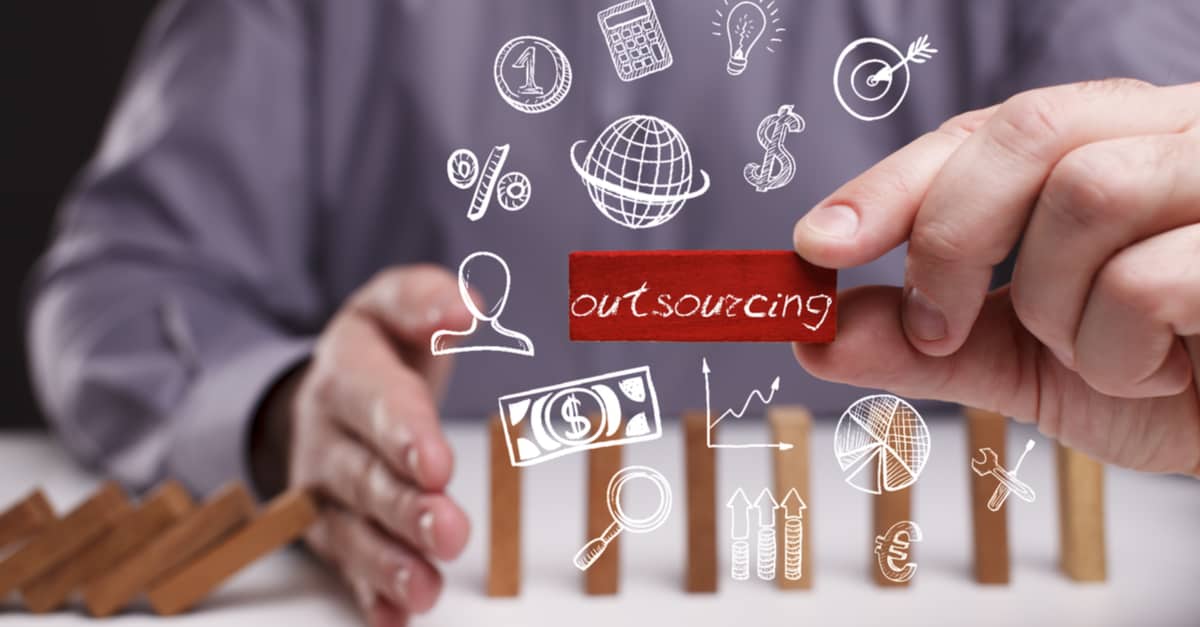 It makes task delegation a lot easier
With all the back-end tasks outsourced, your staff will have a lot more free time for their actual workload. So, creating a schedule and delegating tasks will become a lot easier. Not only will this ensure that all the properties managed by your real estate business get the attention they deserve, it will also ensure your clients that you are doing your best to get their homes sold, and the buyers that you have their best interest in mind. In addition, by using worksheets you can always keep track of what your outsourcing company's staff is currently doing for you. This allows ant of your agents to be informed about what their outsourced staff member is working on and can implement expected completion times.
So, as you can see the benefits of outsourcing for real estate are numerous, and they come in different forms. By choosing to outsource you will be able to maintain a high quality of the core service you are providing to your clients which will result in a significantly higher income.
Carolin Petterson is a businesswoman and content marketer with years of experience under her belt. She has had the opportunity to contribute to a number of popular business and marketing websites.